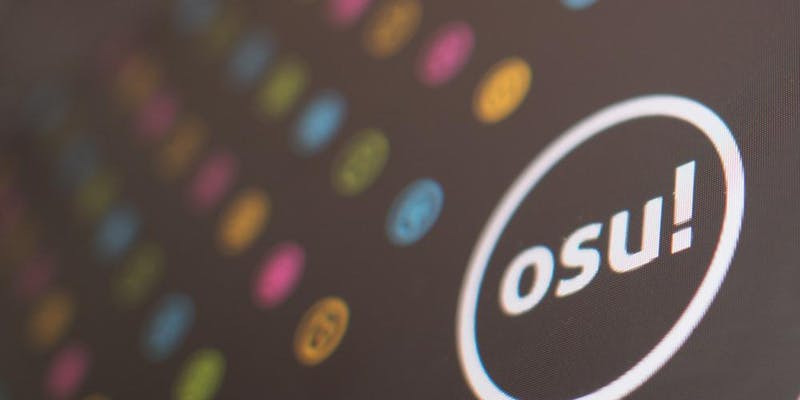 The PC-based rhythm game osu! has become one of the most well-known games in the genre in recent years, with an active user base of 1.2 million players and creators as of 2019. But did you know that it all started here in Perth?
Join us at this month's Let's Talk Games for an evening in conversation with Tokyo-based osu! founder Dean Herbert, as he takes us through how a simple idea one lunchtime at a Perth supermarket job turned into a ten years and counting, life-changing game development project.
Event details
What: Let's Talk Games – osu! From Perth To The World
When: Tuesday, 1 October. 6:30pm – 9:30pm.
Where: SAE Institute Perth. 116-120 Roe Street Northbridge
Tickets: Free via EventBrite (limited spaces, be sure to book!)

Event Access: ACROD parking is available at the Wilson Carpark opposite SAE. The venue includes ramp access and some seating space in the theatre for mobility aids; for more information on venue accessibility please contact the SAE campus directly via (08) 6217 4100 or email
What is it about?
Dean will be covering the history of the project – going from a solo developer to a full-fledged company with full-time team members around the world; from a single virtual private server (VPS) to a small army of VMs and dedicated servers, all in the name of keeping 1.2M active users happy – with no business model, no ads, no sponsors and no monetization tactics!

He will be touching on the importance of user-created content, as well as the importance of judicious community management – as well as some more technical topics, including the recent switch from closed source to 100% open source development across all aspects of the project, and the recent creation of a very flexible, high-performance .NET Core-based game framework.
To grab yourself a ticket and stay up-to-date with this event, simply head on over to the Eventbrite page.