The day of #CTRLDEV draws near, so what better time to take a closer look at the internationally acclaimed developers who will be stopping by. #CTRLDEV will give you the opportunity to meet these fine folk and discuss game design, production and the industry in general. No doubt you will want to chat with them all, but with such a wealth of knowledge available it can't hurt to assess which of your burning question to ask any given developer.
So on that note, let's meet the devs…
CLINT HOCKING  
Experience: Creative Director, Scriptwriter, (Senior) Level Designer, Game Designer
Studios: Ubisoft Montreal, Lucas Arts, Valve
Titles: Splinter Cell (Original), Splinter Cell: Chaos Theory, Far Cry 2
Clint started his gaming career with Ubisoft Montreal in 2001 as a level designer for the very first Splinter Cell. Since then he's worked in a variety of creative positions, including lead roles on Splinter Cell: Chaos Theory and Far Cry 2. Clint was the first-ever recipient of the Game Developer's Choice Award for Excellence in Scriptwriting.
Outside of game development, Clint is a member of the Advisory Board for the Montreal IGDA Chapter, regularly speaks at the conference around the world (including GDC), and has a monthly column in EDGE Magazine. In his spare time Clint talks about game dev on his blog Click Nothing, and can also be found on twitter as @ClickNothing.
STEVE GAYNOR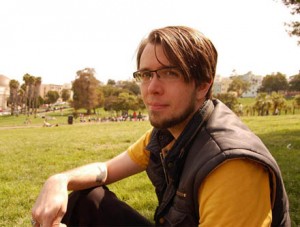 Experience: (Senior) Level Designer, Lead Designer, Writer, Tester
Studios: TimeGate Studios, 2K Marin, Irrational Games, The Fullbright Company
Titles: Perseus Mandate, Bioshock 2 inc. Minerva's Den, Bioshock Infinite, Gone Home
Steve started out as a Temporary Certification Tester who practised make levels with F.E.A.R. editor; before long he had worked his way up to a level designer, working on the F.E.A.R. expansion pack "Perseus Mandate". Moving on to 2K Marin Steve worked on Bioshock 2's "The Adonis Luxury Resort" and "Pauper's Drop" levels, lead the design of the "Minerva's Den" expansion, and worked on Bioshock Infinite.
Steve has since gone indie, acting as one of the founding members of The Fullbright Company and a designer/writer on the award-winning Gone Home. When not developing games, Steve talks about them on the Fullbright Design blog, industry publications and in podcasts such as Idle Thumbs. He can also be found on twitter as @GoneHomeGame.
DAN PINCHBECK  
Experience: Studio Head, Creative Director, Researcher, Senior Lecturer
Studio: The Chinese Room
Titles: Dear Esther, Korsakovia, Amnesia – A Machine for Pigs, Everybody's Gone to the Rapture
Before carving his own niche in the game development field, David's professional background was one centered on Drama and Digital Arts. Through his experience in using emergent technologies in media and technical arts, David went on to teach Creative Technology at Portsmouth University, as well as research narrative in games. It was from this research that The Chinese Room was born, a project turned award-winning studio.
Starting with Source mods, David and his team created such titles as Dear Esther and Korsakovia. The success of these titles allowed for a standalone of Dear Esther to be developed, and paved the way for future works such as A Machine For Pigs and the upcoming Everybody's Gone To The Rapture. David can be found manning the @ChineseRoom twitter.
JILL MURRAY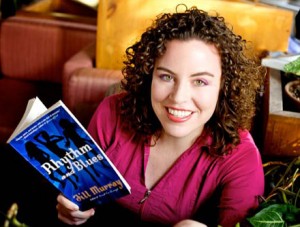 Experience: Narative Director, Script Writer, Author
Studios: Ubisoft Québec, Ubisoft Montreal
Titles: Assassin's Creed IV: Black Flag (inc. Freedom Cry DLC), Assassin's Creed III: Liberation, Your Shape: Fitness Evolved 2012
 Jill started her design career in web development, but found that her true calling was writing. She published two YA novels, Break on Through and Rhythm and Blues, before being brought in as a writer for Assassin's Creed: Liberation. The game went on to win a Writer's Guild Awards, while Jill went on to write for Your Shape: Fitness Evolved, Assassin's Creed IV: Black Flag and the AC IV "Freedom Cry" DLC.
Jill is currently the Director of Narrative Design at Ubisoft Québec, and presents at such events as Gamercamp and GDC. She can be found providing words of wisdom on twitter as @CodeJill.
GUY GADNEY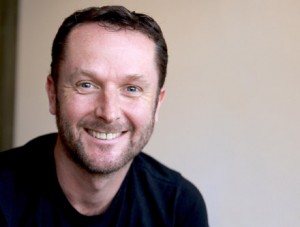 Experience: Founder, Digital Executive Producer, Director of Content Production
Studio: The Project Factory
Titles: The Suspect, Who is Tim? (Wie is Tim?), Lost Monsters, Eclipse, Underbelly Skirmish
Guy has been in digital media production for over 20 years, having worked in a production role on mobile, online and game projects for companies across the US, UK and Australia. As a founding member of The Project Factory Guy has had a key role in producing a wide range of projects, including the award winning "Who is Tim?" Dutch transmedia project.
Outside of his production work, Guy served as President of the Board, then Board Director of the AIMIA (Digital Industry Association for Australia). He can also be found speaking at Conferences, Festivals, Award Ceremonies, and of course on twitter as @GGadney.
---

Don't forget that Justin Halliday, Screen Australia's Games Investment Manager, will also be available to chat during #CTRLDEV about the various funding options available for WA game developers.
#CTRLDEV will be your last chance to catch these gaming heavyweights before they fly off into the sunset, so if you have not yet bought your ticket head over to the Eventbrite page. As an added bonus, if you're heading to a talk for The Game Changer  you can get a discount on your tickets to this event (just bring your PWF ticket stubs or receipts as proof along with your #CTRLDEV ticket).
Hope to see you there!