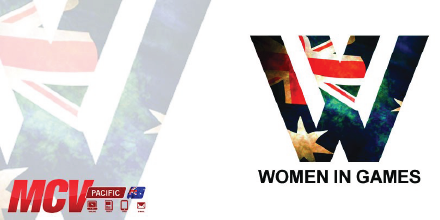 The MCV Women In Games list has returned for its second year, recognising the hard-working lady devs of Australia and New Zealand. The feature acts to showcase the high caliber of women working in our industry, recognise their contributions, and help to inspire the next generation. This year a number of Western Australian developers have been included.
These women are now eligible for the 2016 MCV Pacific Women In Games Awards presented by Xbox, which will be awarded at the second annual MCV Pacific Women In Games Lunch presented by Xbox. The women within the list vote amongst the list to decide the four categories.
So congratulations to the following devs…
(and thank you for all your work making and supporting games!)
Minh Tran
Director at Hungry Sky/ Co-Founder of Let's Make Games
One of the founders of Let's Make Games, Minh has been quietly working behind the scenes in WA games for many years. She is currently a Director at Hungry Sky, and has been behind many games and interactive experiences, including the award-winning Dinosaur Discovery Augmented Reality Experience.
Kate Raynes-Goldie
Director of Games & Interactive at FTI/ Founder of Games We Play
The leading figure in the Games & Interactive space at FTI, Kate is behind such local initiatives as PlayUp Perth, Level One and the Oompf! Games Fund. As if that wasn't enough, she also writing advocacy pieces, presents talks and workshops, and of course has developed a number of award-winning pervasive games. Bonus Round: Kate featured in last year's inaugural Women In Games List.
Jess Watson
Operation Team at Let's Make Games/ Coordinator of the Perth Games Festival/ Game Dev at Hungry Sky
Managing Let's Make Games' online presence, as well being a key figure in coordinating the Perth Games Festival, Jess keeps tabs on the local community and helps get the word out about game development in WA. She worked on the level design of Star Hammer: The Vanguard Prophecy, and now working with local studio Hungry Sky. Bonus Round: Jess featured in this year's MCV Pacific 30 Under 30 List.
Michelle Sanford
Microsoft Services at Microsoft / Co-Founder of Tiidal /  WA Women's Chair of the Australian Computer Society / Tech Girl Superhero
Sharing knowledge and supporting others is the key to Michelle's success. In addition to her work at Microsoft, Michelle spends her time coordinating and conducting talks, sharing news in the ICT sphere, and becoming a superhero to encourage the next generation of women in STEM.
Karen Wellington
Coordinator of CoderdojoWA / WA Digital Project Awards
The driving force behind CoderDojo WA, Karen is paving the way for the next generation by supporting kids aged 7 – 17yrs to learn how to code. She also ran the WA Digital Project Awards, which celebrated and showcased the kids' work. Bonus Round: Karen was also in last year's inaugural Women In Games List.
A Let's Make Games Special Mention…
In addition to the super cool ladies listed above, we would like to note that there are a whole lot of great people in the WA games industry. We would like to extend a special thanks to a couple of the women who, though not on the MCV list, work hard with us to support the local community.
So a big thank you from us to:
Sofie Mather of SK Games & Level One
Often seen building magnificent machines for SK Games, not to mention running around organising events for SK, Level One, and PlayUp Perth (to name a few). She also is the brains behind Level One's Dev of the Day feature, and an all 'round awesome person!
Vivien Lengkeek of CoderDojo WA & Let's Make Games
Supporting aspiring developers of all ages, Vivien works with CoderDojo WA to teach kids about programming and making games. She coordinated the 2015 Perth Games Festival talk schedule, recently joined the writing team at Let's Make Games, and still somehow finds time to create interactive stories.
Know an inspiring woman in games?
There are so many women in the games industry working hard and inspiring others with their games, work and support. If there are West Australian women in games you think deserve some recognition, please say so in the comments!
We would love to hear about the work others are doing, and a mention here could help some hard-working individuals feel appreciated, not to inspire nominations to awards in the future!