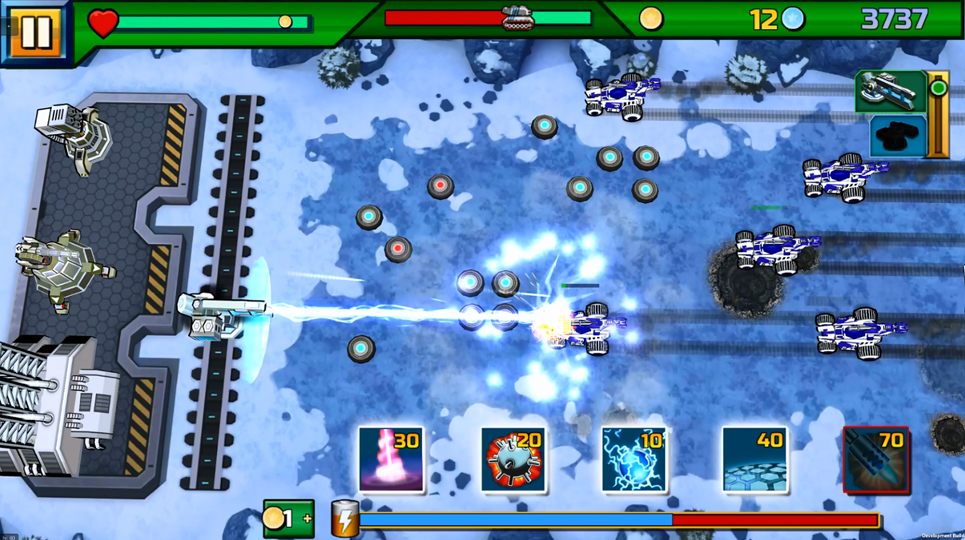 Get ready to close ranks and stand your ground wth Ino-Co's new mobile game, Tank ON 2 – Jeep Hunter. Does Ino-Co Plus sound familiar? They should! The developers joined us at the Perth Games Festival last year where they exhibited their RPG puzzle game Gunspell.
The sequel to the popular Tank ON – Modern Defender game sees you protecting your base from waves of enemies with a bevy of weapons, including rocket launchers and orbital ion cannons. Upgrade your base and weapons by destroying enemies and completing missions, and also earn rewards for your achievements.
If you like the sound of some explosive, tank-busting action, then be sure to check it out over on Google Play!