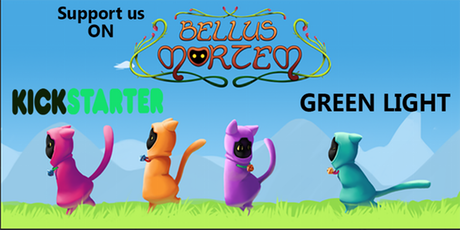 What good is a wizard afraid of wands? Well if you ask the team at Rhabdophobic Wizards, they'll say you can still pack some serious punch. In their premier title Bellus Mortem, you enter the battle arena as a spellcasting cat-like wizard intent on blowing your opponents away. Now the feline foes are hitting Greenlight and Kickstarter to put you under their spell and make the game a reality.
Bellus Mortem is a 4 player, top down action game where each player is trying to knock others out of the arena by casting spells. Players can select 4 spells per game. Cast your ultimate ability to gain the upper hand. Last player alive in the arena is crowned the winner.
So use your powers for good, and head on over to the Bellus Mortem Greenlight to give them a vote, and check out the Kickstarter if you're keen to help this game of wizard warfare come to life!