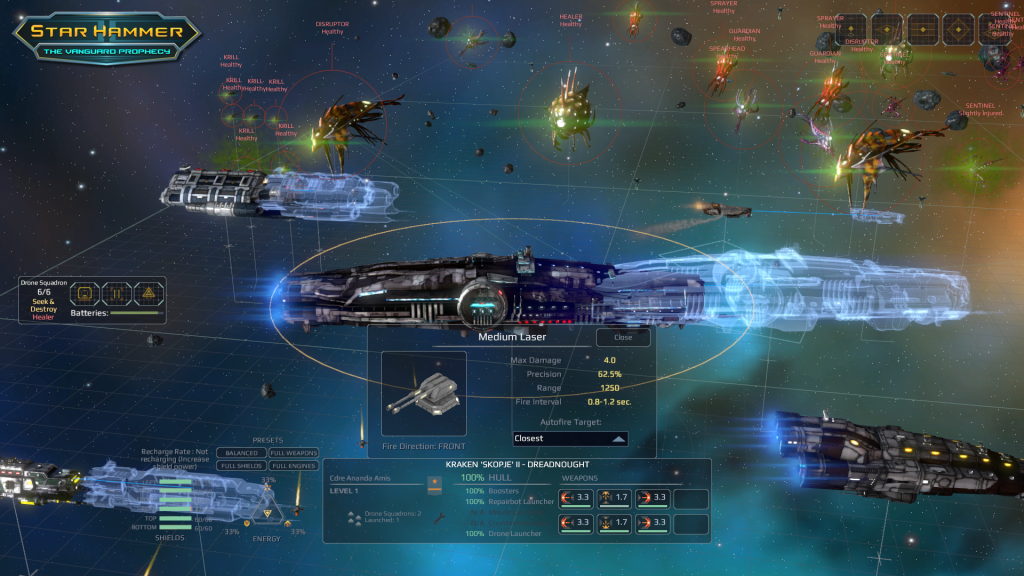 There's still time to sign up to defend the planet Novus, in the iPad beta for Star Hammer: The Vanguard Prophecy. Diligently working away, the star gazers at Black Lab Games have not only released a massive update recently on Steam, they've also created a handy sign up form for their iPad beta.
First up, the Manta update for Star Hammer on Steam sees new four new skirmish maps, a skirmish highscore feature, tons of visual updates and balancing, and of course a brand new ship…
Sometimes you just need to zero the hostiles completely; demolition, destruction, absolute tactical oblivion. That's where the brand new Manta-class light cruiser comes in.
Four dedicated missile launch bays means the Manta can ruin your opponent's day like nothing else in the fleet. Either let the guided payloads find four different targets, or focus fire on a single mark for scorched earth tactics.
As for the iPad beta, they have simplified the process of getting out into space with a simple online sign up form. The studio are particularly interested in sourcing local (Perth) testers; this is a great opportunity for students looking to get some testing expeience, not to mention a fun way to get your hands on the game before it hits the Perth Games Festival.
So if you reckon the Coalition can count on you to fight the onslaught of enemy space squids, now is the time to put your hand up and join Valeron's crew in saving Novus!
Disclaimer: In the interest of transparency, please note that the author of this article is associated with this games project.