The fine folk at FTI have announced the successful nominees for the 27th West Australian Screen Awards (WASA), and 2015 is the third year that a games category has been included. Three local games have made their way onto the list, all quite varied in style and purpose.
As a bit of interesting background information, two of the nominations this year are for games that use novel control schemes, one of the titles has been developed as part of a therapeutic support program, and two of the studios featured have been nominated for the award on previous titles. But enough talk, on to the games!
And the nominees for Best Game are…
Drumbeats Quest, by HolyOake
(Drug & Alcohol Counselling and Support Service)
The Drumbeat Quest therapeutic program is a new health education resource for counsellors and educators based on the award winning Drumbeat program. Designed as an expansion to the original Drumbeat program, Drumbeat Quest innovates by using a video game as a tool for building social and emotional intelligence.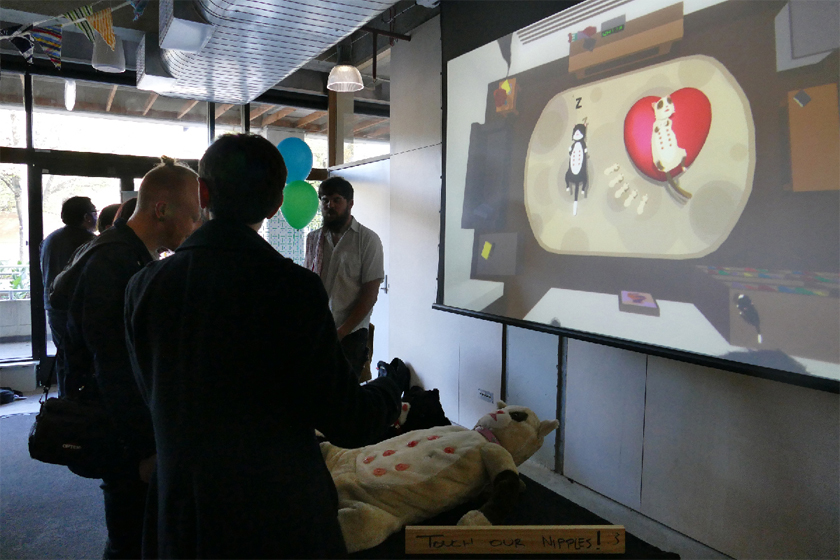 Catnips is a 2-team cat milking simulator. Described as "nifty" and "horrifying", deep down catnips is just about love, nipples, survival and catmilk. Not the easiest to describe in one paragraph, keep an eye out and experience it yourself next time the cats are in town.
Square Heroes is a comical arena shooter featuring Online, LAN, Co-op and local multi-player and an arsenal of weapons to blast your friends out of the sky! Hone your skills and level-up your character in the single-player Tournament, or skip straight to the main event and challenge your friends in one of the hilarious and frantic online skirmish modes.
Congratulations and best of luck to this year's nominees! The winners will be announced at the 27th WASA Gala Awards Ceremony on 29 June, 2015. This red carpet celebration is set to include special VIP guests, fancy food and drink, and will be attended by film industry leaders, WA screen practitioners, media, sponsors and industry partners. If you're interested in attending, tickets are available via Ticketek.