Earlier this week a sea of creatives, celebrities and screen industry reps converged upon Health Ledger Theatre to celebrate the 26th Annual WA Screen Awards. There were a number of games and interactive experiences entered, but of course there can only be one winner so…
A big congratulations are in order for the Edis Brothers at EZone, who won in the Best Game & Interactive Narrative category for their iOS title Snow Spin! Released December last year, the game puts players in the snow shoes of daring explorer Prof. Capt. Roger Headwind, who is forced to retrieve lost treasures and plane parts on his trusty snowboard.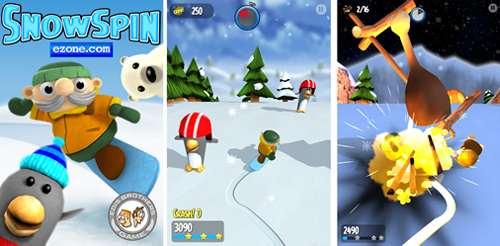 A special mention must of course go to the other nominees, including SK Games for the party favourite Gundash, and the folks at Raging Pixel Productions with not one but two nominations for their interactive apps Orangutan and Where's My Snack? Terrible Tim the Pirate.

If you're curious to see the winners of the other equally excellent categories, simply head on over to the FTI site and check out the full list.