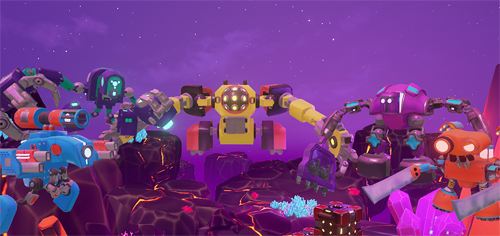 Join the fight for cybernetic space supremacy with the beta for upcoming game Collateral Damage. Battles with up to 8 other robots, while helping developers Artisan Games ensure the titles is bug-free before release.
Collateral Damage is a hero arena brawler. Control unique robots as they fight over the last remaining resources of their crumbling planet.

Each robot has a unique personality and combat style. They fight for both individual and factional gain. Each robot is equipped with at least one melee weapon, and one ranged weapon. They use tactical skills to overcome opponents.
Head on over to the Collateral Damage website to sign up for the beta; you can also check out a gameplay preview below to prepare yourself for the ensuing mechanical matches.