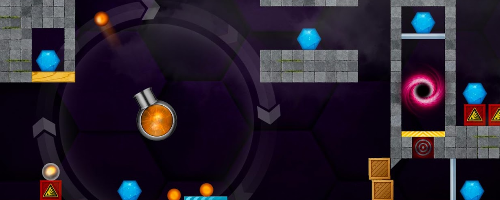 Say hello to Hexasmash 2, the latest puzzling piece of fun from Mandurah team Apex Creative (also known as errorsevendev). Adding a new twist to their shape-smashing title, this time your shooting skills and sharp mind are simultaneously put to the test!
Aim and shoot the balls at the hexagonal targets, using the dozens of awesome physics objects to clear a path or set up the perfect shot. See how many balls it takes you to smash all the targets! Destroy the blue hexagons to pass the level, and the green hexagons to unlock bonus levels.

Use your logical thinking skills to take advantage of the objects in each level. Portals, elevators, crates, bouncy blocks, launchers and more.
Get your hands on Hexasmash 2 for free now by heading over to Google Play. Be sure to check out the studio's other games as well, including Volatives, Quadrant and Laserbreak 2.
https://www.youtube.com/watch?v=RLRC11vLsXw&w=500&h=281