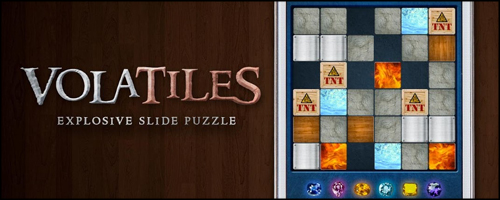 Sliding onto the scene in a fiery blaze of colourful squares, Volatiles is the latest game from Mandurah-based studio Apex Creative (aka errorsevendev). This is the fourth title released by the diligent dev team this year, with a new style of puzzles to pique your interest and challenges to charm you.
Volatiles is a slide puzzle like no other. You have control of fire, TNT, wood and water tiles. You must destroy all rocks with TNT by sliding the tiles into position. Be careful – these tiles react with each other and one wrong move might ruin your game!
You can get tapping in Volatiles for free now by heading on over to Google Play. Be sure to check out the studio's other games as well, including the likes of Hexasmash, Quadrant and Laserbreak 2.