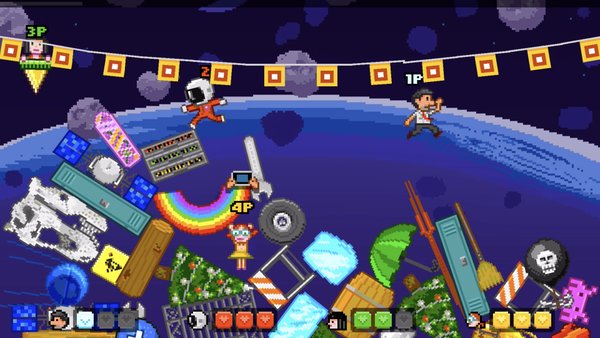 Retro-styled dodging game The Incident has been entertaining on iOS since 2010, but it still full of surprises. Developers Big Bucket Software have now brought the title to Apple TV, and expanded it to include 'Coincidents' mode so up to 4-Player can jump in.
Run, dodge and jump your way to safety as an angry rain of just about everything in the world falls and builds a mountain of platforms for you to climb up, up… up to the source of it all: the cause of THE INCIDENT.
You can start investigating The Incident over on iTunes now; to get playing on Apple TV, ready your Siri Remote, MFi compatible controller, or devices with the iOS version of the app and start dodging!

(The Incident multiplayer video with thanks to App Advice.com)