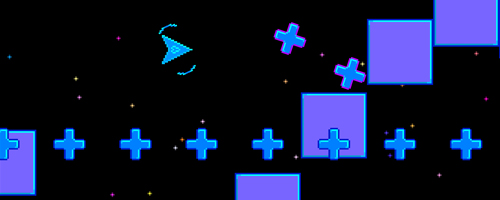 Viron Software are hitting the retro vibe with their first game release, the quick and chaotic Android title called Sidestep. All you need to do is direct your triangular little ship left and right to avoid an onslaught of other shapes in space.
Some of the features of this one are:
– Includes never-ending levels.
– Compete against your friends on worldwide leader-boards.
– Obtain over 60 in-game achievements.
– Contains over 25 unique levels.
– Features three different game modes.
– Gradually increased difficulty to suit any player.
– Constant updates to include new levels.
It's fast-paced, fun and available for free right now. So to swoop in for some side-swiping fun, simply shoot on over on Google Play.