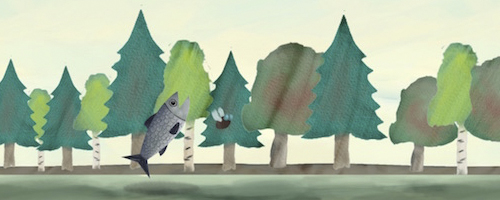 Jumping into 2016, Bear-Tooth Studios have released the demo of their latest game Super Salmon Migration into the wild. This migratory mobile game was first shown at the Perth Games Festival alongside Arbalest 3035, but now you have the chance to take it home and test your survival skills. Not only do you get to play the game early, you'll be helping the developer tackle any issues, and fine-tuna the game.
Welcome to the Super Salmon Migration Demo! You play as a fish and must brave the treacherous waters whilst dodging various obstacles. Aquire collectables and trade them in for sweet Fi$h Bucks and buy some costumes.
You can grab the demo right now via Google Play, and get leap right into the action.