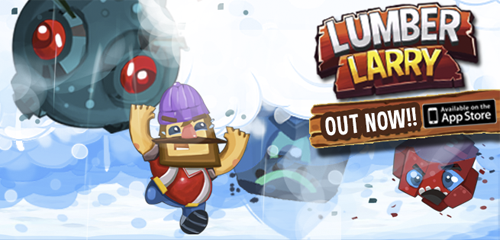 2016 has hit the ground running, with Pale Blue Dot Games the first studio out the gate to release a game for the year. Leaping onto the app store we have Lumber Larry, a fast-paced game about a lumberjack fleeing from various falling debris.
Lumber Larry is a family friendly game about environmental misadventure that supports charity and education.

You play as Larry the Lumberjack as he barrels his way down mountains and charges across forests escaping an avalanche that threatens his very being! You must duck, roll and speed out of the way of the obstacles in your path and help Larry survive his unfortunate situation.
Lumber Larry is out now for free, so race on down to the App Store to check out the misadventures of this colourful cartoony lumberjack.