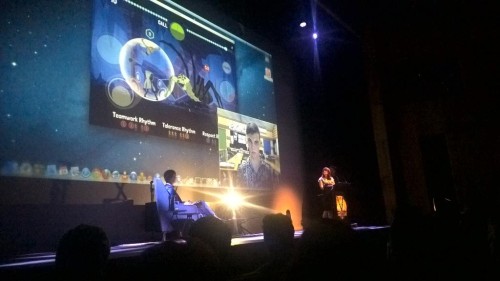 Last night saw the red carpet roll out at State Theatre Centre of Western Australia, for the 27th WA Screen Awards. Local creatives came out to celebrate and be celebrated, but in the end there can be only one winner (per category at least). So on that note *drum roll please* the winner of the Best Game award for 2015 is HolyOake with DrumBeat Quest! Building upon the Drumbeats community health program, Drumbeats Quest is a rhythm-based game designed to be played alongside mediated sessions and group exercises to help build social and emotional intelligence in young people.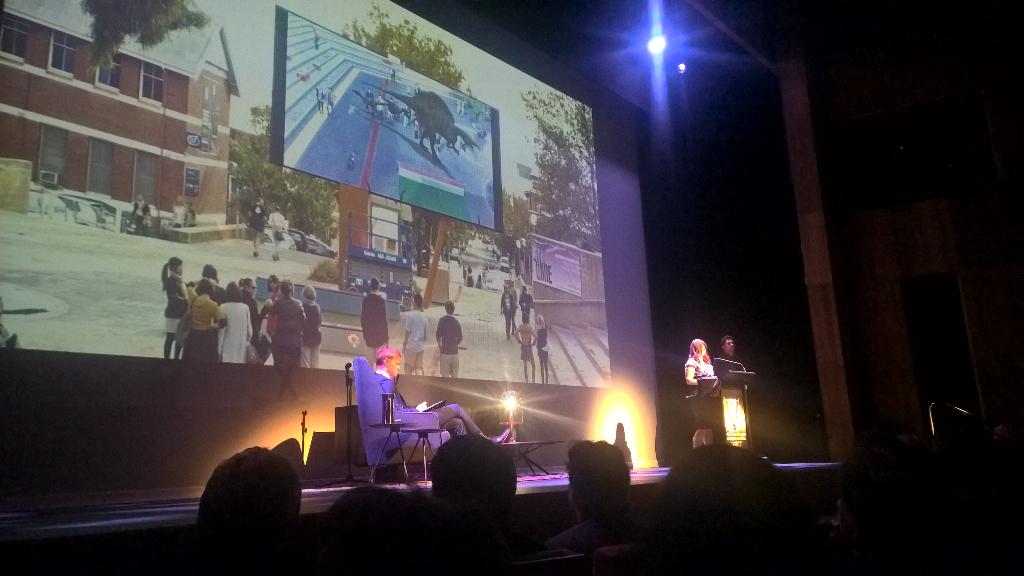 In addition to the Best Game category, the evening also saw the Best Interactive Production go to the teams at Hungry Sky and the WA Museum for their Dinosaur Discovery Augmented Reality Experience. This experience allowed for people to see themselves interacting with dinosaurs in real time on the big screen at the Perth Cultural Centre – fun and terrifying for the whole family!
We at Let's Make Games would like to extend our heartfelt congratulations to the winners and their fellow nominees, be they makers of games, interactive experiences or other screen endeavours.

Photo credit: Michelle Sandford