Last year the folks from Black Lab Games were successful applicants of Screen Australia's Interactive Games Fund, allowing the team to work full-time on the next title in their space strategy series. Now at last, Star Hammer: The Vanguard Prophecy is in orbit and available on Steam! So get ready to take command of Naval Strike Group 7, and defend the people of planet Novus from the threats that lie beyond the stars.
Star Hammer: The Vanguard Prophecy is a game of 3D tactical space battles. Play your part in the Second Contact War in a campaign with a branching story and over 60 missions, or create your own scenarios in skirmish mode battles.
The game is available for both PC and Mac, with a special launch discount of 10% until June 11th (down to $17.99USD). So if you're keen to set off into space and fight some alien squids, head on over to the Steam page now and check it out.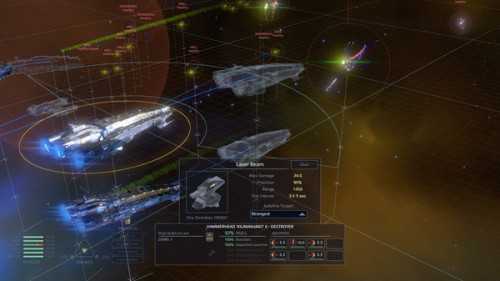 Disclaimer: In the interest of transparency, please note that the author of this article (and sole news writer at LMG) is associated with this games project.