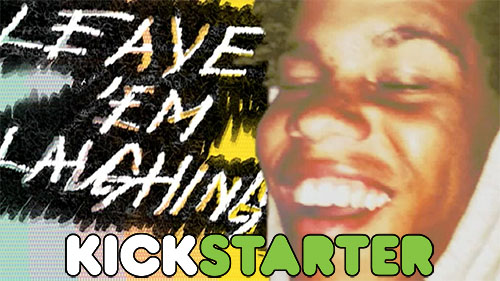 While it's not uncommon to see a comedic game out there in the world, a game centered around stand up comedy is certainly something you don't see every day. Cue Perth's own Oscar Brittain, creator of World's Fastest Pizza, who not only used this unusual concept as the basis for his new game Leave 'Em Laughing, but also went one step further by throwing in some unique Western Australian flair; featuring music by Perth-based bands and scenery from our very own suburb of Fremantle, this is undoubtably a game like no other that is sure to leave an impression.
Leave 'em Laughing is a procedurally generated stand up comedy game that lets you live the life of comedian Nelson Smith as he creates and performs his act, constantly insults people, avoids his ex, and listens to sweet vinyl.

The game has 8 episodes, each with a unique story that changes each time you play it. Each play session feels like an episode of a sitcom like Seinfeld, Curb Your Enthusiasm, or Clerks: The Animated Series, lasting 20 minutes and with recurring characters and themes that develop Nelson as a character and comedian.
» Those of you who attended the Perth Games Festival may have had a chance to play the game's alpha. Well, you can now also show your support for this curious comedic tale by backing it on Kickstarter or giving it a vote on Greenlight. If however you missed out, fear not – a beta version will be available to backers, so there's still time to get in on the act before the show leaves town!