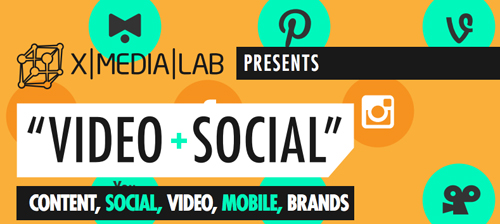 There's a lot going on in the online world, so it can be difficult to keep your business and product up to date. X Media Lab aim to clear up the confusion and ensure you get the most out of the online world, with their upcoming "Video + Social" professional event.
"Video+Social" will be running on Friday March 28, and is set to feature practical hands-on masterclasses and thought-piece presentations from a host of international experts. The aim of the day is to teach you skills that can be applied to business, creative project, brand, or career immediately.
What: "Video + Social" Content, Social, Video, Mobile, Brands
When: Friday, March 28. 9am – 5pm (followed by networking session)
Where: Studio Underground, State Theatre WA
Tickets: Professionals – $169, Students – $109. Available via Amiando
(Price includes catering and post-event networking reception)
For more information including the full event schedule, list of international guests, and details on purchasing tickets, check out the official "Video+Social" website, download the event flyer or head on over to the Amiando ticketing page.