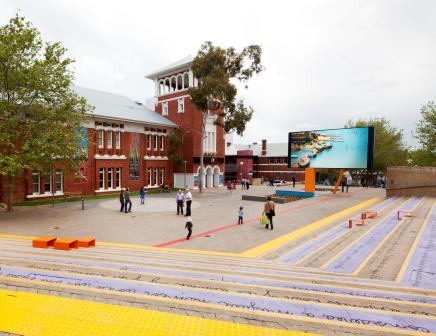 There's nothing quite like kicking back and watching something on the big screen, so why not take it one step further with some supersized games?
The Film & Television Institute of WA will be blowing up some homegrown titles for all to see (and play) at their Pop-Up Arcade in the Perth Cultural Centre. In addition to being able to play some free games, there will also be a variety of marquees available to entertain.
When: 15th December, 10.30am – 3.30pm
Where: James St Amphitheatre (between PICA and the State Library), Northbridge
Entry: Free!
For more details head on over to the FTI events page, or contact Michael Ellis via or (08) 9431 6700.