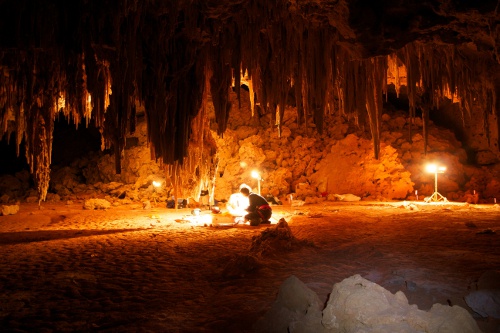 © WA Museum, Photo Dave Primmer
If you had your TV tuned to the ABC on Friday night, you might have seen our very own Dr Minh Tran on your screen. She was interviewed on Stateline about her work with WA Museum and Flinders University out in the middle of the Nullabor. If you missed it, you can catch the interview right here. If you're really curious, information about the expedition findings can be found on the WA Museum website.
In other news, the National Cultural Policy published its Discussion Paper last month, and is hosting a slew of online events and ways for you to get in contact with them if you're that way inclined. In particular they are hosting a Public Sphere consultation for national digital culture which features a wiki, a live online discussion event and even a Twitter hashtag (#publicsphere). Game development features highly and heavily throughout the discussion, so if you have something to tell the nation, get involved!