Update: A huge thanks to our sponsors: Different Methods, Rockethands, DrewFX, Binary Space, and Handwritten Games.
Update: Please RSVP via the contact page or on the facebook event page by November 21! (This helps us make sure that we have enough food)
As 2010 draws to the close, Let's Make Games would like to invite all of you in the local game development community to our second end-of-year party!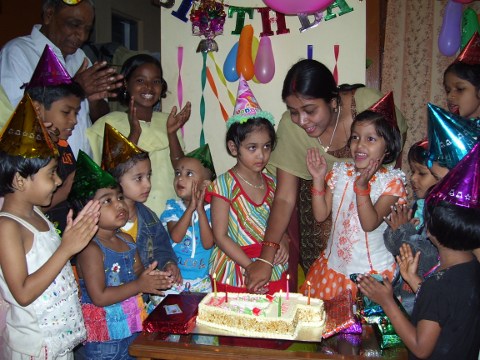 Last year's party was a huge success (thanks to our volunteers, sponsors, and all of our attendees) and we're calling on everyone to make this year's party even better.
We've secured an exclusive upstairs bar at a great centrally-located venue, we're organising for live music, and we'll be putting on a bit of a spread for a weekend sundowner (which will no doubt kick on for a while afterwards).
Details:
Title: Let's Make Party!

Time/Date: 4pm – 8pm, Sunday 28 November 2010
Location: Universal Bar & Cafe (upstairs), 221 William St. Northbridge
Description: End-of-year party for WA's game development community. Come and meet local game developers, check-out this year's games, and have an all-round fantastic time!
RSVP: 21 November 2010 for registration and catering purposes
It all takes place in just under five weeks, so mark the date on your calendar and let your friends know. Anyone interested in game development is welcome to attend. We always love seeing new faces and a wide range of people (eg. students,  artists, programmers, animators, designers, musicians, gamers, gamer-curious).
We're currently looking for sponsors and volunteers, so please contact us if you feel that you can contribute. In regards to sponsorship, it's a great way to engage (or give back to) the local community and we have many options available to suit any budget. So please don't hesitate to contact us!
We'll be announcing more details leading up to the event (eg. how to show off your games at the venue), so be sure to visit the site or subscribe to our feed.
Update: You can RSVP via the contact page or on the facebook event page.