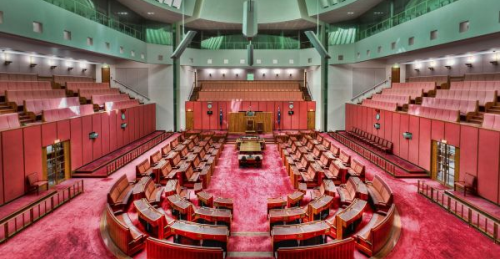 In June this year Senator Scott Ludlam successfully proposed that a Senate Inquiry be held to discuss what the government could do to better support the Australian games industry. There is still time to have your voice heard in the Future of Australia's video game development industry Inquiry.
The Environment and Communications References Committee is accepting submission of opinions and proposals in writing from individuals and organisations. You can read the submissions that have already made here, although currently this list stands at a grand total of ONE. So on that note, here are all the details so that you (yes you) can have your say on the matter:
What does a submission involve?
"A submission may be as short or as long as you like. It may contain facts, opinions, arguments or recommendations. It may cover all the points in the terms of reference or only some of them, depending on what interests you. Supporting documents may be attached."
What is the topic of discussion?
The future of Australia's video game dev industry, with particular reference to:
how Australia can best set regulatory and taxation frameworks that will allow the local video game development industry to grow and fully meet its potential as a substantial employer,
how Australia can attract video game companies to set up development operations in Australia and employ local staff,
how export opportunities from Australia's local video game industry can be maximised, and
any other related matters.
How do I make a submission to a Senate Inquiry?
Everything you need to know about making a submission can be found right here on the Parliament of Australia website. Information includes recommendations on the most useful formats for a submission, and what to do if you would like your name to remain confidential.
When do submissions close?
The closing date for submissions is 18 September 2015. 
For more information, or to Make a Submission…
Visit the Future of Australia's video game development industry page on the Parliament of Australia website. To have your opinions, arguements or recommendations heard, make your submission online here!
Special thanks to Georgia for spreading the word about the Inquiry!
Header Image via FINH