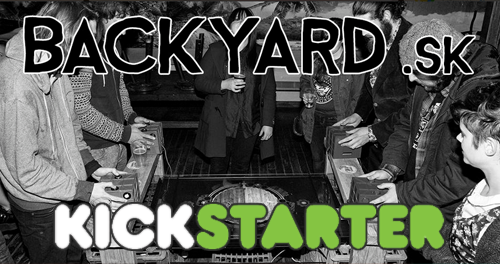 The folks from SK Games are well known in the local scene for their curiously cool creations and willingness to try out new things. You've seen their awesome home-made arcades machines, had a drink with them  at their open-house bar nights, and heard about their escapades across the country. Well now it's time  for something completely different, because SK Games plan to setup shop and let you get your hands on your own permanent gaming fixtures.
Cue the BACKYARD.SK Kickstarter campaign, where the crew hope to combine a digital storefront with their own unique brand of altgames. Supporting the cause could net you games in digital or physical form, t-shirts, controllers, or even your own custom arcade controller!
So if you're keen to get the ball rolling on an SK store, and grab some neat stuff in the process, head on over to their Kickstarter page and show your support!