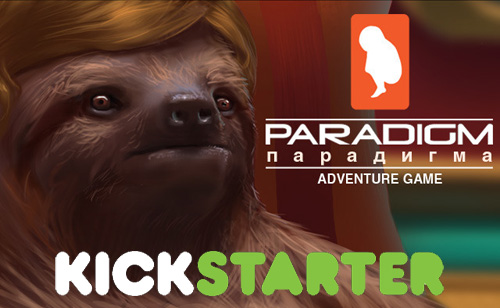 Paradigm is the peculiar point and click adventure game that has been intriguing and confusing people the world around since the start of its Kickstart campaign last month. We would like to extend a big congratulations to local developer Jacob Janerka, as the game has not only reached its funding goal, it has smashed its target, reached several stretch goals, and been Greenlit on Steam!
There is however only 12 hours left in the Paradigm Kickstarter campaign,  so now is the time to get in and support this local developer to help him achieve one last stretch goal, allowing him to live the dream and work on the game full time.
If you're eager to play a weird and wonderful point and click game, there's still time to put your name down for a copy of Paradigm, some fancy extras and even have your own floating head in the game. So head on over to the Kickstarter page, or download a copy of the alpha on Windows or Mac (10.9) to try it out now.