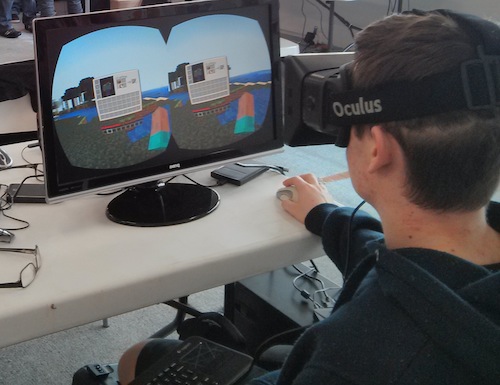 If you've been keeping up with Let's Make Games recently, you'll know that we've been pretty excited about the Oculus Rift and the flurry of virtual reality development it has inspired. It's no surprise then that we're very pleased to bring the virtual reality experience to the WA Games Showcase this Saturday!
At the Showcase we'll have up to four (!) Oculus Rift kits running, with a catalogue of demos and games to play, including some Perth-made games from our very own VR Jam.
If you're keen to try the latest in VR technology and games, then make sure to come by and experience it for yourself!
As always, thanks to our generous sponsors for supporting the WA Games Showcase; FTI, Sentient Computing, and venue sponsor CIT East Perth.