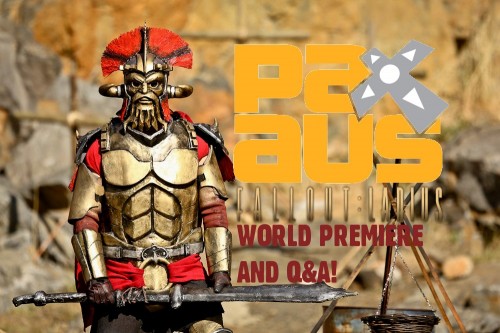 Perth-made Fallout fan film at PAX Australia
Fallout: Lanius, the Perth-made fan film of the popular post-apocalyptic game franchise, Fallout, will be premiering at PAX Australia later this year. If you're going to be at the convention, you might be interested in these details from the press release from yesterday's announcement:
The screening will take place on the 20 th of July at the Dropbear Theatre at 9pm. Director Wade K. Savage and Producer Stuart Mackenzie will then hold a Q&A about the film.
Congratulations to Wade and the team, we're looking forward to seeing the film!