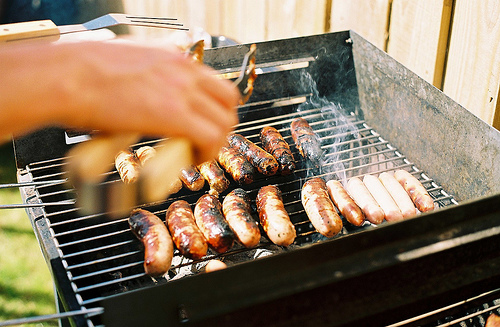 It's BBQ time this Sunday (26th February 2012) from 4pm!
Details:
Things to bring:
Insect repellent
Footy/frisbee/Vortex, etc. (optional)
Favourite outdoor chair (optional)
Portable devices with any games you've made (optional)
If you still haven't RSVP'd yet head over to the Facebook event page and let us know you're coming.
We look forward to seeing everyone this Sunday!
[photo: Laura Mary]