Update: Reply to this post with a link to your video on YouTube and we will add it to our Let's Make Party! playlist.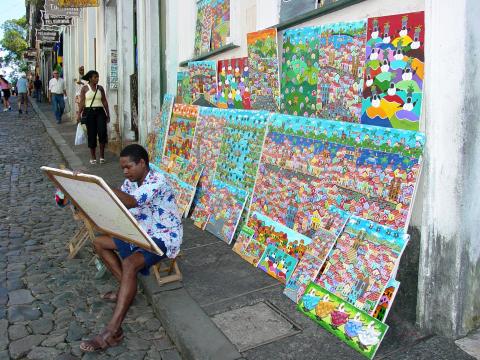 Let's Make Party! is just one week away (Sunday 28 November), and we're inviting all Perth game developers to show off their wares.
Sharing your work is a great way to let everyone else see the sort of things that are going on in the Perth game development scene. It's also a great opportunity for students to get feedback from industry veterans, and for individuals to demonstrate things that they are interested in working on (who knows, you may find a game development soul mate!)
There are three easy ways to demonstrate your work:
Include a video in our play-list
Setup on our demonstration table (laptop, portfolios, etc.)
Show it off on your handheld device
If you would like to have your video included in our play-list, just reply to this post with a link to your video(s). We'll put together a play-list with whatever we have on Friday and display them throughout the event on a large overhead flat-panel television (alongside videos from our sponsors).
If you want to setup on our demonstration table, just make your way down to the venue a little early on the day (3pm). We should have plenty of powerboards, but please try to let us know (by replying to this post) if you intend to demonstrate something so that we can allocate enough space.
Finally, we imagine that a lot of developers have smartphones. Be sure to have your videos and games loaded for impromptu demonstrations when people inevitably ask "so what have you been working on?". 🙂
Photo by Adam Jones adamjones.freeservers.com