Rockethands (local game developers and serial gamejam participants) has announced that Halogen for Apple iPad is now available on the iTunes App Store.
Here's a description from the product page:
Halogen is a fun, fast paced action game which pits you and your pucks against hordes of enemies in a battle to clear a drifting space dreadnought of crazed droids. Deflect your pucks and smash the droids where it hurts! Mow down the enemy onslaught en masse to rack up insane scores! Activate the coloured reactors on each level and liberate enough Halogen elements to shut down each section of the ship, until all that remains is a final inexorable confrontation! In SPAAACE!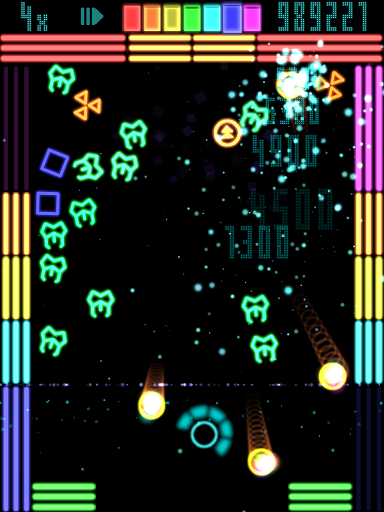 Their first endorsement is effusively positive:
First class time killer, you really knocked it out of the park. Easily one of the best games I own. You must be very proud of your game…would you mind terribly making all games from now on? – Cranberry Juice
Congratulations Brad and Rockethands!