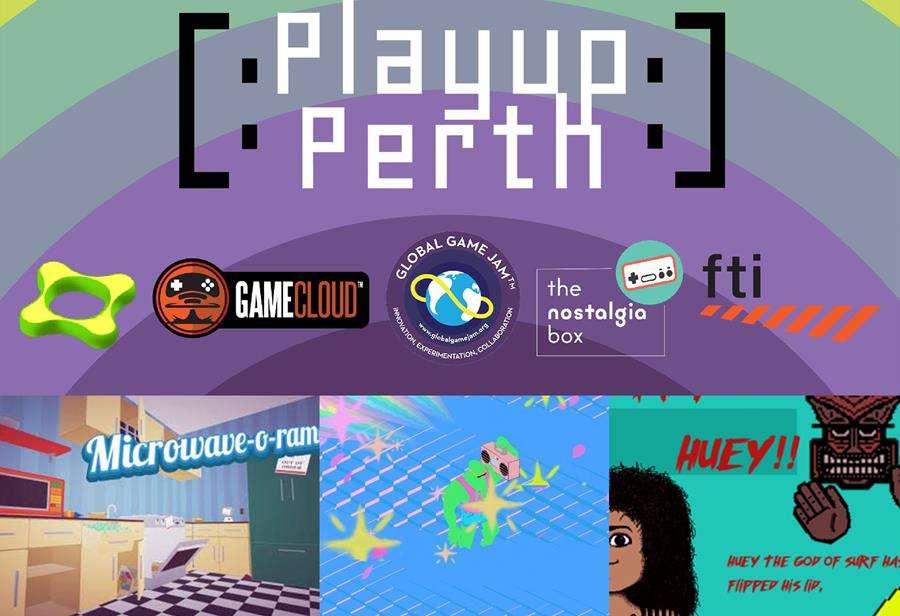 Curious about what kinds of games can be made in just one weekend? Come find out by playing them at the next Playup Perth this Friday! A range of entertaining games on the theme of 'waves' will there for you to play, all made in just a few days by teams at our Global Game Jam site!
What: Playup Perth: Global Game Jam Edition
When: Friday, Febuary 3rd. 6pm till late.
Where:  The Nostalgia Box, 3/16 Aberdeen St, Perth
Cost: $7 (FTI members) / $10 (regular)
Tickets: Available Here
NOTE: This is an 18+ event as there will be discounted drinks for sale
Also, The Nostalgia Box is a wheelchair accessible venue.
Games that were recently developed at the Perth marathon of the Global Game Jam will be featured, including PC/Screen games that involve escaping from an abandoned facility (Cortex), fighting your way through the dark by shooting beams of light (Pulse), running a kitchen at a busy diner (Microwave-O-Rama) and a party monster summoned to bring sick waves to the beat of even sicker music (Call of Coolthulu: Makin Waves). And more! Check out the ENTIRE line-up of games available to be playtested HERE.
To keep up-to-date with playtest events for new and yet-to-be-released games, be sure to check out the Playup Perth website.