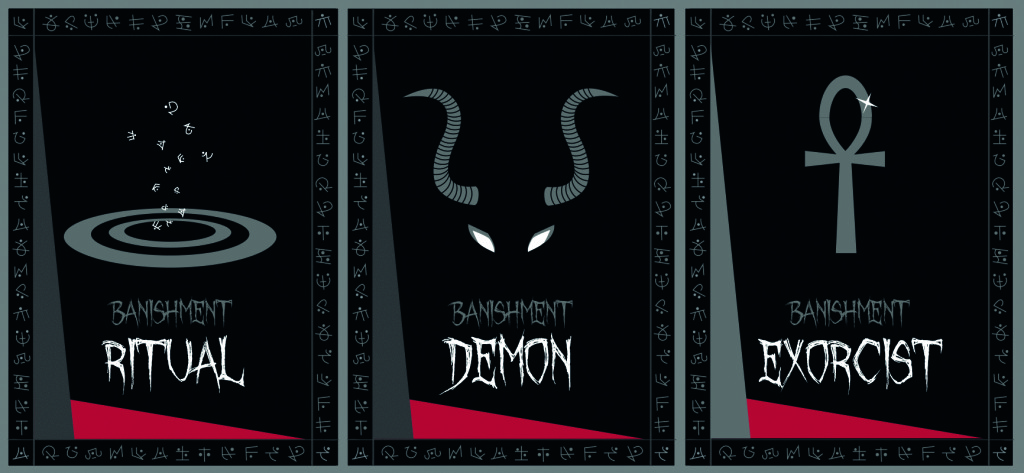 Dark Mirror Games are taking their demon-fighting card game to the world, with Banishment summoning a Kickstarter campaign and swiftly destroying its target. Created by the minds behind the Dream of the Djinn RPG adventure, this entertaining exorcism simulation saw the light of day at the 2016 Perth Games Festival and proved to be a bewitching experience.
An asymmetrical, semi-cooperative card game about exorcism for 2-5 players. Embrace your dark side.
In Banishment, one player takes on the role of an accursed Demon, and the rest are Exorcists trying to banish them. This is a fast, highly interactive card game involving strategic thinking and eternal damnation.
If you're a tabletop game kind of person, head on over to the Kickstarter page to get all the details and get everything you need to start exorcising demons!