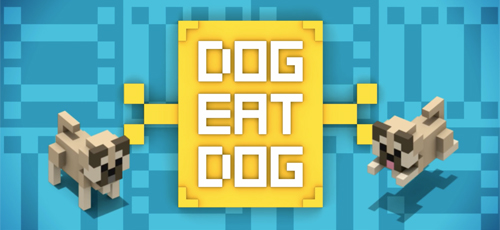 Doggone it; looks like we missed the release of Imperial Unit's first game last month. So let's paws for a moment to check out DogEatDog, a puzzle game about the survival of the fittest (and fluffiest).
Every dog has its day, but in a Dog Eat Dog world, there can only be one! Eat to survive through hundreds of challenging puzzles that will get your tail wagging and brain bursting. With a buffet of adorable animals, exotic locations, gorgeous graphics and unique puzzle mechanics – mass extinction has never been so much fun!
» To work your way up the furry friend food chain, grab DogEatDog for free now on Google Play or iTunes.
https://youtube.com/watch?v=rycqF7bcb6Y%26w%3D500%26h%3D281