The Perth Games Festival is fast approaching, and it wouldn't have been possible without an amazing team behind the scenes making it happen! And in case you were intending to get the high score of the Festival, Jon has written this handy tactical guide to defeating the bosses for maximum points.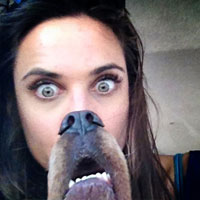 Embracing innovative technologies and adapting them for real-world applications is Becky's passion. Five years ago, this meant customising online platforms for the unique needs of Perth businesses. Today, this passion has evolved to a new phase of marketing – augmented and virtual reality. Virtualiis, is a marketing tool for off the plan developments helping architects, town planners, developers and real estate agents promote constructions to their clients. Becky is also a supporter of the arts, serving on the Art Rage board and spending her spare time helping LMG's marketing for the Perth Games Festival.
Weaknesses: Social posts of her dog, Gilbert.

Running a mercenary crew of developers is a tough job, but someone has to do it.  Jon spends his time working on all kinds of weird web and game based projects with the rest of his contract crew as Developers At Large and retires to write for Anime News Network Australia as the Editor in Chief.  One day he might actually figure out how to make a living from it all.
Weaknesses: He is his own worst enemy; pause and go do something else, he'll be gone by the time you return.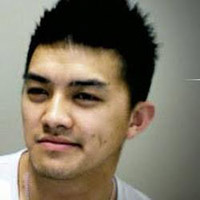 If you've ever seen some of Let's Make Games' recent event posters, chances are you've been looking at Viet's hard work! He's been helping out with LMG's graphic design in between his work as a graphic designer for FORM (the group for creative and artistic excellence in WA).  As a matter of fact, if you're on the Perth Games Festival website, you're viewing his work right now and you didn't even know.
Weaknesses: Steaming BBQ pork buns.

Animation and games design student by day, mastermind by night, Jess spends almost every waking moment immersed in the art of making video games.  So when Jess says "HEY LISTEN!" it would be wise for you to do so.  Jess is also the writer behind the mega-posts for the Let's Make Games blog.
Weaknesses: Supply some kind of distraction; ideally fun, shiny or with a high sugar content.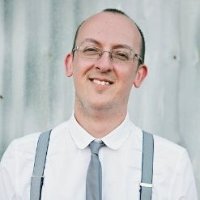 One of the few people that had a career in a field tougher than game development, Anthony now creates worlds and builds board games. He's responsible for the board game Halfling Heist, the transmedia crime fiction Grand City and is currently under the hammer writing content for Black Lab Games' latest project.  In his spare time Anthony is the general manager of Let's Make Games.
Weaknesses: Take out guards, then distract with discussion on narrative structure.