Monthly Archive for December, 2011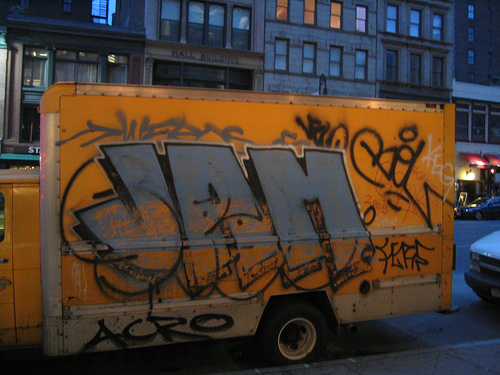 Photo by: arimoore
Global Game Jam is back in Perth for 2012!
Sounds great, but what is Global Game Jam?
GGJ is an annual premier event for game developers around the world and consists of an intense 48-hour game development marathon where people meet locally, form teams, design and make games based on a theme given by the GGJ organisers.
Thanks to our generous venue sponsor Edith Cowan University for providing us with a room for the entire period and to our industry sponsor Immersive Technologies. Extra special thanks goes to Amy from the School of Communications and Arts at ECU for all her help with coordinating this event with us.
Interested in participating?
Simply register on the GGJ website and join our local Let's Make Games Inc. jam site (by the 13th January 2012 if you want internet access). On the day, bring your computer or laptop, a power cord/board, and some food and drink. We'll be releasing more event details and a full schedule early next year.
Details:
Location: Building 16 Room 104/105, Edith Cowan University Mt Lawley Campus
Address: 2 Bradford Street, Mt Lawley, WA 6059
Start: 6pm Friday 27th January 2012
Finish: 6pm Sunday 29th January 2012
Cost: Free!
RVSP: Register on the GGJ website, and join our local site by Friday 13th January  if you want internet access! (Otherwise, BYO internet)
Map:

View Larger Map
Sponsors:
All our generous sponsors from our  last Pozible drive
We hope you all have been enjoying the videos we've been putting up. There's nine interviews in total so keep your eye out for six more. They were recorded and edited by our dedicated videographer Ben Hammersley, thank you Ben!
Even though two weeks ago we announced that the Let's Make Games Inc. committee will be on break, we've been hard at work trying to organise our next event: a local site for Global Game Jam 2012. We've almost secured our venue at ECU Mt Lawley (*fingers crossed*) and we are still trying to organise internet access, so if you can help us out, please let us know!
We hope everyone has a stupenderrific (copyright pending: Anthony Sweet) festive season!